5 Key Facts About Background Verification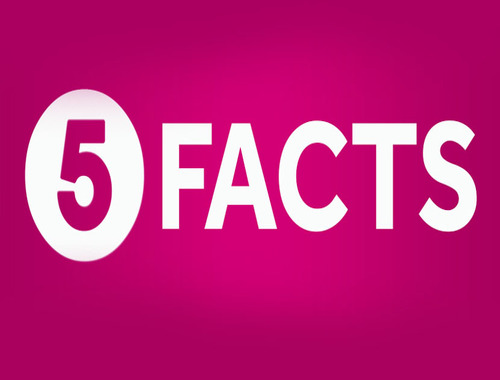 It's one of the most common yet essential steps in the recruitment process in businesses, institutions, and governments around the globe.
Bonus: How to get it done with ease.
IT'S NON-NEGOTIABLE
Recruiters have a long checklist to cover while hiring candidates. Most of the seasoned HR professionals on the planet consider background verification as a 'non-negotiable' item.
Businesses in most countries need to verify various aspects of a potential or newly hired employee per the law of the land.
Additionally, it is done to authenticate the details submitted by the candidate for compliance purposes.
IT CAN HAVE FINANCIAL RAMIFICATIONS
Despite the largely common consensus on its importance, sometimes organizations incur losses due to the unexpected delays in a background check or because of a questionable background verification report.
Background verification can lead to additional expenses as:
Turnaround time can get extended in some cases since the details are verified from various databases and sources.
Cost of hiring, inducting, and training candidates with suspicious credentials due to hasty/incomplete checks on their historical records
IT'S NOT A ONE-SIZE FIT ALL PROCESS
Background checks are mandated for various reasons such as hiring, visa application, or admission for higher education, etc. The types of verification required for different purposes vary accordingly. Even the databases and sources accessed for corroborating the information are different.
Approaching background verification without requisite knowledge can result in a loss of time and capital.
IT REQUIRES ROBUST DATA SECURITY & COMPLIANCE
Cybersecurity attacks such as data thefts, ransomware, security breaches, etc. are commonplace these days. It's risky to archive or process sensitive information such as personal records, financial data, employment records, etc. without the necessary cybersecurity systems & protocols in place.
IT IS A PROCESS DRIVEN NICHE
As a process, background verification entails a range of activities such as checking government databases, requesting access to criminal records, reaching out to previous employers, or following up with a myriad set of institutions like universities and banks.
This seemingly simple task requires a professionally maintained process with robust, IT infrastructure and most importantly experienced verification officers who can leverage technology and use rapport to execute a foolproof background check on every, single document promptly.
For instance, a candidate with credentials earned in India could be from any of the 875 universities spread across India. Corresponding and following-up with various universities to get a swift response are almost unimaginable without dependable SOPs and a dedicated team of experts.
In short, background verification is a complex process that largely entails:
Compliance with statutory laws
Possible financial ramifications
A variety of verifications & checks
Data security
A well-defined process with professionally trained experts
GET IT DONE BY RELIABLE PROFESSIONALS
BVS Global is a trusted service provider for the Embassy for background verification because of the following factors:
The experience and expertise of BVS Global in this niche process
BVS Global is General Data Protection Regulation (GDPR) compliant
Professional service center to address client queries available 7 days a week
Equipped with multi-level authentication & firewalls to ensure maximum data security
Access to state-of-the-art technology and infrastructure without additional expenditure
BVS houses a complete in-house center. No task is sub-contracted to third party agencies