Tips to choose reliable legalization services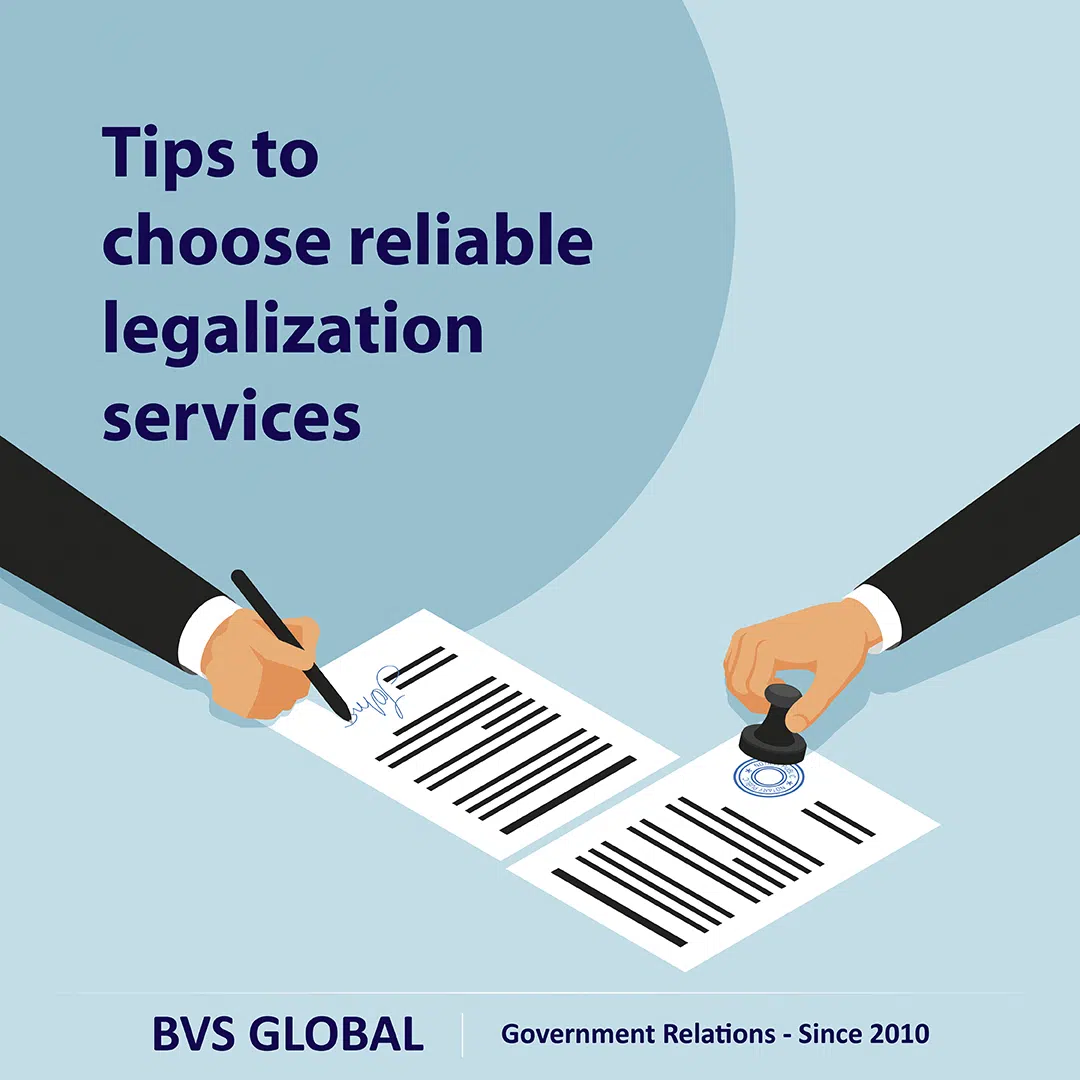 When a certificate or a document is attested, it means that it is being authenticated or validated by government authorities who have
issued it. This makes the document usable in not just your own country but also other countries of the world.
However, not everyone is aware of the procedure and may find the process tedious which his where attestation services come into play. A competent service provider will handle the attestation for you and speed up the process.
In this article, we will help you find vendors that provide Global legalization and apostille Services for all your attestation needs.
Verify their reputation
An attestation services provider handles sensitive documents. Therefore, it is imperative that you check their track record to ensure that they can be trusted. It is very easy to check reviews by looking up companies online. Read what the previous customers have to say about their work ethic and professionalism. If the company is older than a decade, then you should look for the latest reviews.
Ask for a quote
When you are looking for a vendor, gather quotes from at least 3-4 companies before finalizing the one. It is advisable to work with someone that offers you a fairly priced service. This is why it is important to research at least a handful of companies to know the ongoing market rates offered by different companies. When you are done collecting the quotes, don't choose solely on the basis of price. Instead, pick the one that gives you maximum value for your money and best deals.
Additional facilities
If you want to narrow down your options, then you must choose the companies that provide additional facilities like real-time tracking of your documents. You should also be able to track the progress of attestation as well as the location of your document.
Robust customer support
The best way to identify a reliable company from the sea of service providers is their customer support. A well-established attestation service provider will have trained customer service reps who can answer your questions and help you with your queries. When you are checking the reviews, don't forget to pay attention to the clients' experience in terms of their support staff interaction. The service should be available promptly and must try to offer quick resolution.
Date security policy
Lastly, pick the company that takes its data safety very seriously. The vendor you eventually choose should be able to guarantee that your documents cannot be accessed by unintended recipients. To ensure that, you can ask the company about their protocol to deliver attested documents and their data security policy to ensure complete secrecy.
Be sure to go over all these points when you are researching a potential vendor for your attestation services. Take your time to assess their quality and credibility before you sign them on. Going the extra mile right now can save you tons of trouble and expensive lawsuits later.