How to look for jobs in Dubai and obtain an employment visa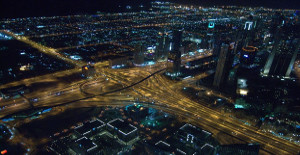 Dubai is a fast developing city that is attracting many people from all over the world for job opportunities. Thousands of workers come to Dubai for employment every single month, and there are no signs of a job vacancy slump any time soon. What also attracts foreigners to this city are the clean and modern living arrangements and the tax-free income. If you are moving to Dubai to look for a new job, now has never been a better time. Here is the process of looking for employment in Dubai.
1.Obtain a visit visa.
A visit visa will allow you to enter Dubai for a limited time. You can opt to get a short-term visa that lasts 30 days or a long-term visa that lasts 60 days. To apply for a visa, you must be sponsored by a resident of UAE or a business that has the right to operate in UAE. Before the visa expires, you must leave Dubai, or else pay a fine. To apply for a new visa, you must wait for 30 days after your previous visa has expired.
2. Apply for jobs online.
Before you go visit Dubai, you will first want to apply for jobs online in your home country. Use anything you have at your disposal to learn about job vacancies, whether it is from online job sites, personal leads, and references. You should apply to companies with a professional CV and cover letter. If some companies are interested in you, they will likely set up a job interview, but this can either be over the phone or via video call. Try to schedule as many interviews as you can. Think of Dubai as an equivalent of New York or London in terms of job competition. You should expect thousands of other people, if not hundreds, to apply for the same positions as you are.
3. Gather important documentation.
You will need a photo ID, a photo of yourself for your passport, a color copy of your passport, school report cards, and a diploma, degree, or other certificate. In select job search agencies, you will also need a copy of a parent's ID and your driver's license.
Degrees, diplomas, and school certificates should be attested by the appropriate governing bodies in your home country. If you are offered a job in Dubai, you will need degree attestation for Dubai in order to create an employment visa for you, also known as a work visa or job visa. Be sure you clear degree attestation for Dubaibefore you enter the city.
4. Make follow-up calls.
This is true for any kind of job, but call the employers in which you have had interviews with and ask them when you can expect a decision from them about whether they will hire you or not. It can also help them make a decision about when you can be free to travel to Dubai so you can start working. As thousands of workers apply to certain companies, the companies in turn narrow down their search until they find the best candidate. As the first priority is skill, the second priority is availability, so letting employers know when you can start working will help them make a decision.
Here are some additional tips to follow to be sure that you are not running into a recruitment scam. If you are working with a job agency, check to see how reputable that agency is.
If you are asked to pay for the processing of documents, this is a giveaway that the agency or company you are contacting is a scam.